back to blog
writer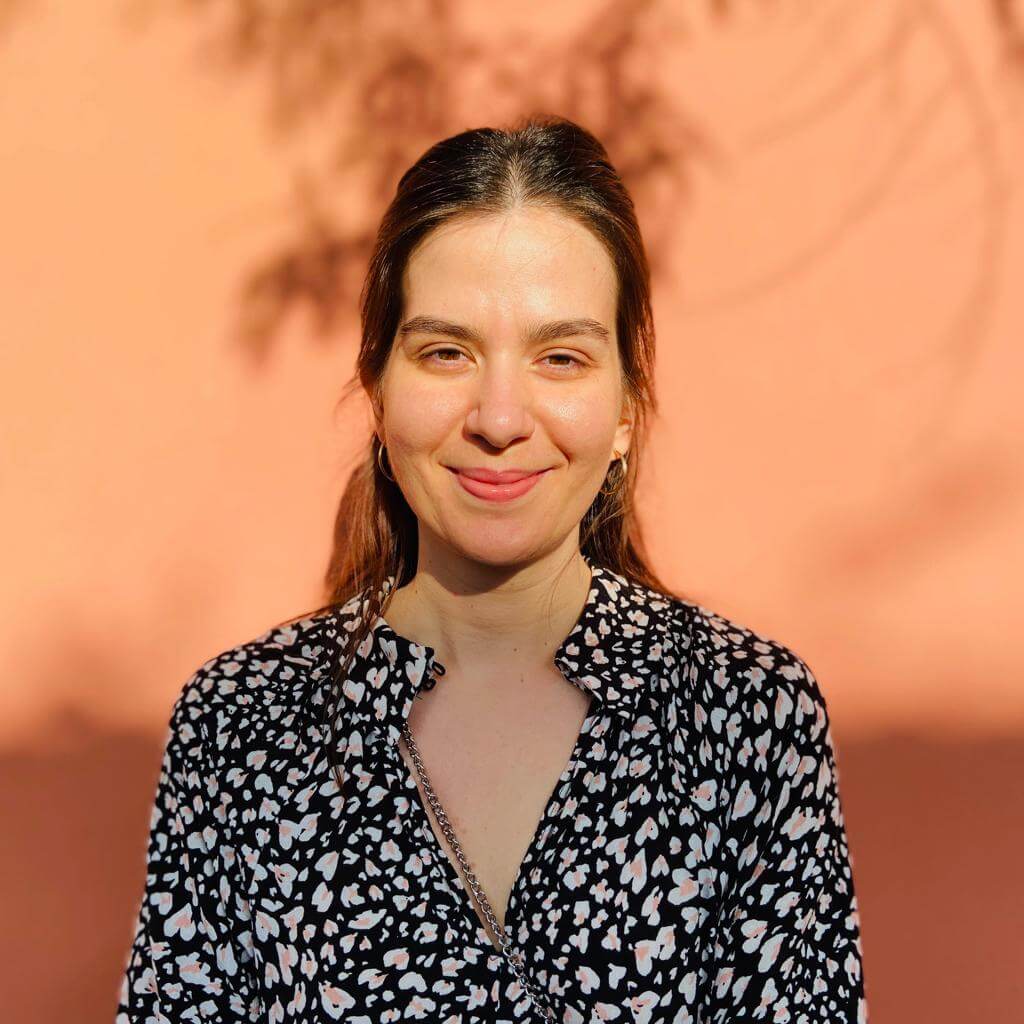 Meet ecording, Our Partner For Climate Action!
We are aware of our responsibilities as an ecosystem. In every step we take, we also consider what effect it will have. Therefore, we collaborate with ecording for the second time and added a small note to the products we sent. By scanning the QR code on the products, you can select the type of seed you want. Moreover, you can track when and where your seed ball will be planted with ecoDrone.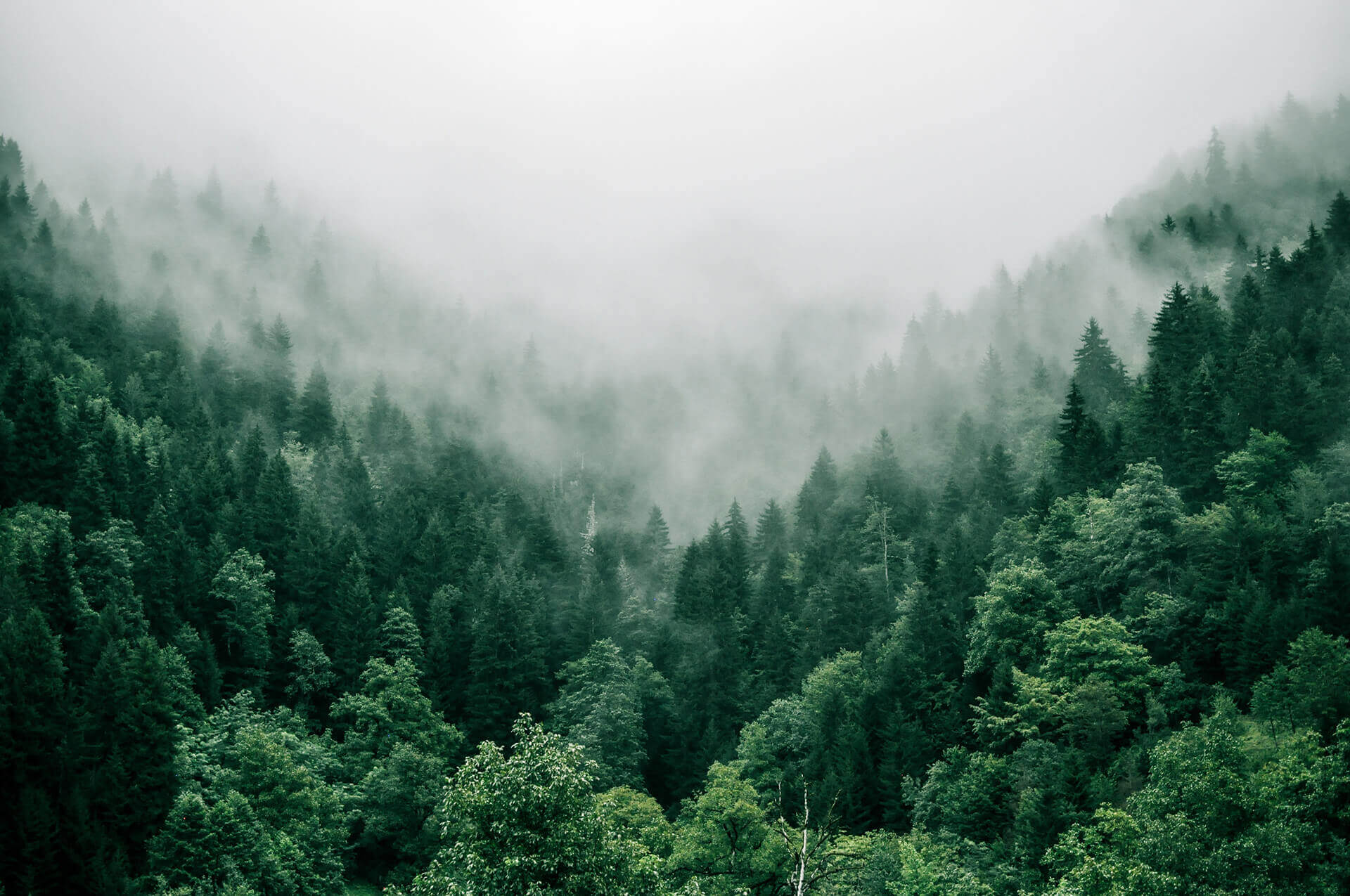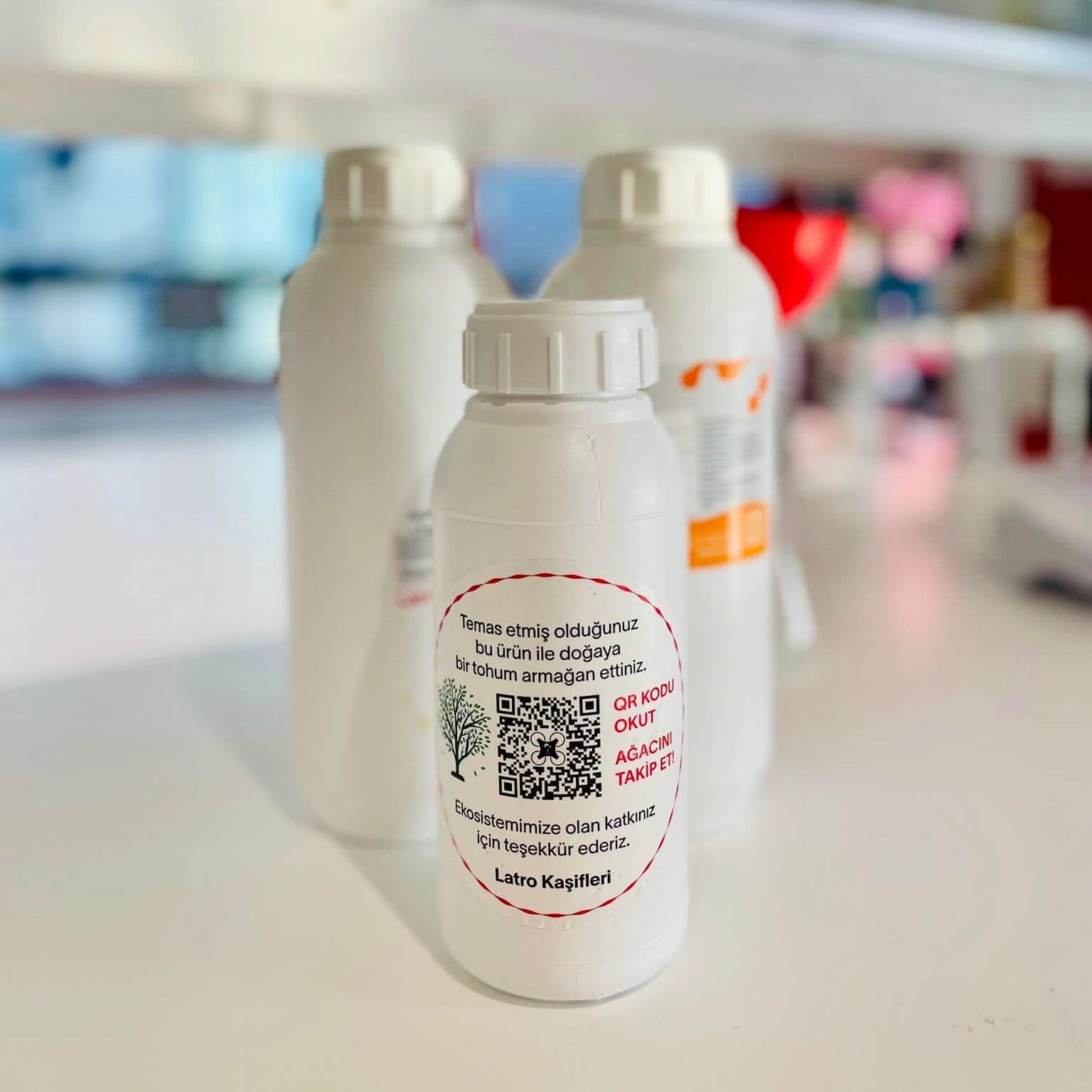 We talked with Zehra Solmaz from ecording about how this social enterprise that develops innovative environmental technologies emerged, what they do, and the impact of climate urgency on the business world.
Hello Zehra, Would you tell us a little bit about yourself?
I graduated from Yıldız Technical University's Environmental Engineering in 2017, and immediately afterwards I worked voluntarily at an NGO in Europe on environmental problems and climate change for one year. Actually, I focused on sustainable development and climate change issues in my last years of university, but my volunteering experience in Europe made me decide to work in this field. After I came back, I worked as a project coordinator in an association that works on sustainable development for one year. At the same time, I was the Boğaziçi University coordinator of UN SDSN Youth, a global network working on SDGs. Afterwards, I worked as the Turkey coordinator of the SDSN Youth network for about two years. Currently, while working in ecording, I am also doing my master's degree in socio-ecological sustainability at Boğaziçi University. Academically; I work on the climate crisis, climate change policies, sustainability, and renewable energy. In fact, I can say that most of my life is focused on sustainability and climate crisis.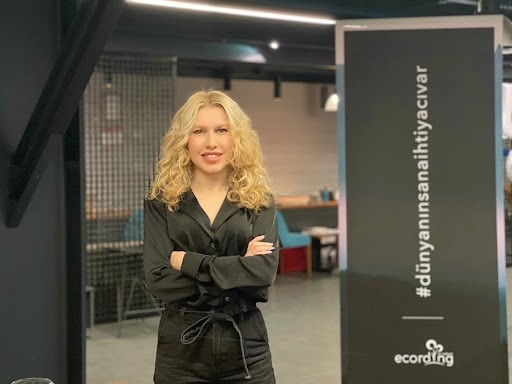 Zehra Solmaz | ecording Sales and Corporate Partnerships Manager

Before moving on to other questions, I wonder what the concept of "sustainability" means to you?
The forms of production and consumption that we have built as humanity since the first industrial revolution; basically it is the cause of all the global crises we are experiencing right now. We are in a deep crisis as the world, both socially, environmentally, and economically. Sustainability means evolving all these production, consumption, and lifestyles in a way that is fairer, more equitable, and protects the common future of the entire planet for me.
ecording is a unique social enterprise in its field in Turkey. Can you tell us how it started and your works?
The story of ecording actually begins with an entrepreneurship course that our founder Mert Karslıoğlu took at the university. Of course, environmental problems and sensitivity to climate change are also complementary factors. ecording is basically a social enterprise that develops sustainable and innovative technologies against the global climate crisis. The service we provide with ecoDrone is one of the projects we have developed. Apart from that, we have projects that we have developed to contribute to the solution of the climate crisis by using technology.

With the ecoDrone, you throw seed balls in hard-to-reach areas and ensure that those areas are afforested. But, what is a seed ball? Does it have advantages compared to a seedling?
Seed balls are the result of covering the seeds with a mixture of clay, powder fertilizer, various minerals and forest soil and turning them into balls in order to improve the probability of germination of seeds under natural conditions and to minimize the negative effects that the seeds may encounter in the process of turning into trees. Seed balls are protected from adverse conditions such as cold, excessive heat, wind, forest creatures eating the seeds by coating the seeds with a specially prepared mixture.
Hand-spreading afforestation is actually a traditional method used in afforestation works in these soils. seeds; By turning them into seed balls, we actually protect them from environmental factors and we can achieve 16 times higher seed protection rate compared to traditional methods.

You help brands from many different sectors reduce their carbon footprints by producing various projects. What kind of a change do you observe in the perspectives of brands, especially after the recent climate crisis events?
With the deepening of the climate crisis, the sensitivity of private-sector shareholders and brands on sustainability and environmental issues was already increasing. However, the global pandemic process that we have been experiencing for the last two years has also increased the sensitivity of consumers to the environment, climate, and sustainable lifestyle. This change and sustainability demand from the grassroots accelerated the brands to take action on this issue. Of course, there are very influential factors behind the transformation demand of private sector brands such as the European Green Deal, the Paris Climate Agreement and the United Nations' 2030 targets.
The majority of brands from almost every sector are trying to create projects to make their production methods more sustainable, to reduce their environmental impact and contribute to the fight against the climate crisis. I can say that there is an increasing effort and demand from brands to neutralize their carbon footprints. The effects of the climate crisis are undeniable on the increased frequency of forest fires and their spread to much wider areas, which we have experienced with sadness last summer
In this context, I can say that I have observed that brands are very willing to contribute to the solution of this problem or to reduce their impacts. As I mentioned at the beginning, our production and consumption patterns of us have the biggest share caused the climate crisis. And the private sector is at the root of it, this is one of the areas that should start the transformation first. For this reason, I can say that the need for change from brands excites me.
We also saw how our seed balls were produced in the videos you sent after our collaboration for the new year. While it is produced by women in the region to be planted, you also enable them to participate in the fight against the climate crisis. Can you also talk about this value-driven model?
Seed balls are produced by women who are disadvantaged due to the climate crisis and live in rural areas close to where we operate. We cannot consider the climate crisis only as an environmental crisis, this crisis also includes many social inequalities. As in every crisis, the climate crisis affects disadvantaged groups the most; Of course, women come first among them. According to the reports of the United Nations, 80 percent of those displaced due to the climate crisis are unfortunately women. As a social enterprise that has determined to tackle the climate crisis, our perspective is to address this crisis in a holistic way. For this reason, by taking these women on, who have been disadvantaged due to climate change, we are trying to combat both the environmental and social aspects of this crisis.
Sustainability and tackling the climate crisis are at the heart of your business. As an increasingly discussed and serious issue, what are your goals for the future?
In fact, our main goal is to tackle the climate crisis with all its dimensions and to develop technologies to stop this crisis within the framework of the global targets set by the United Nations. On the basis of all the projects and business models we have built; There is also the issue of telling the public how important the climate crisis and environmental sustainability are. In fact, we are aware that no single institution, association, company, country, or government can stop climate change. For this reason, we are aware that we need an all-out struggle. As ecording, our main goal is to take our climate crisis solutions to other geographies of the world, starting from Turkey, and to be a part of the solution to stop climate change. The process until 2030 is called the last ten years of action by the UN. Perhaps the most critical decade that will determine the fate of our common future. As the whole world, we are a little late in taking this crisis seriously and in creating solutions to stop it. However, there is still much that can be done, it is just time to treat this crisis as a "crisis". We need a top-down transformation; in our economic systems, in our models of production, and in our way of life. We intend to be one of the actors of this change. Since this is a global crisis, one of our biggest goals is to develop technologies that will be the pioneer of change not only within the borders of Turkey but also all over the world.
If we get back to you again, do you have any reading/listening/watching suggestions that you think will inspire us?
One of the things that makes me happy the most is the increase in the number of quality content on the concept of sustainability and the climate crisis in recent years. In this context, I believe that the Sustainable Life Film Festival, which started in 2008 with the aim of understanding the concept of sustainability correctly and raising awareness in society, created a strong ecosystem. I would definitely recommend watching SYFF's documentary screenings and film selections. François-Xavier Drouet's documentary Time of the Woods, How We Live: A Journey Towards a Just Transition, The True Cost, A Thirsty World are just a few of the things I can recommend. I also recommend reading Murray Bookchin's books on ecology and society. Especially 'Towards an Ecological Society' should definitely be read. Esmiyor Podcast, on the other hand, creates very understandable and informative content on the climate crisis and environmental problems, with both activists, scientists, and journalists as guests. It is one of the podcast series that I follow with pleasure. For those who want to get more theoretical but understandable information about the climate crisis, they can follow the content created by the İklim Gazetesi, İklimBU, and the Green Thought Association
let's create new possibilities
together