back to blog
writer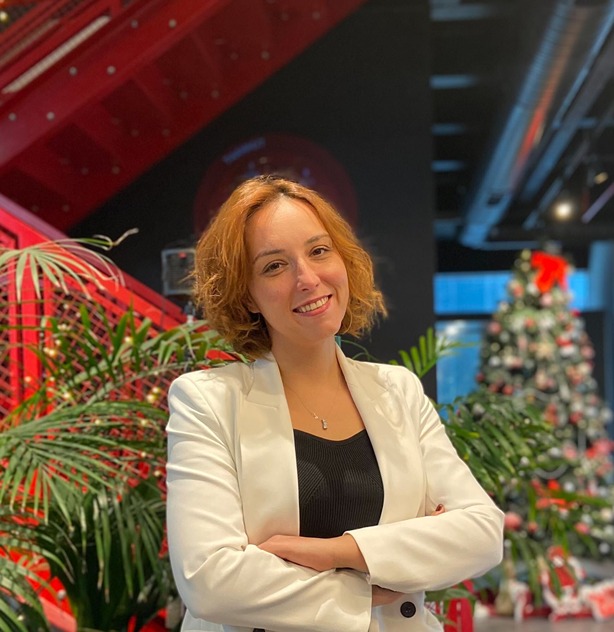 "Latro continues to take extraordinary steps in every field"
"Our explorer Ayrin İbiş, as the guest of the June 2022 issue of Platin Magazine, gave an interview to the supplement "Managers under the age of 40 and Turkey's female managers".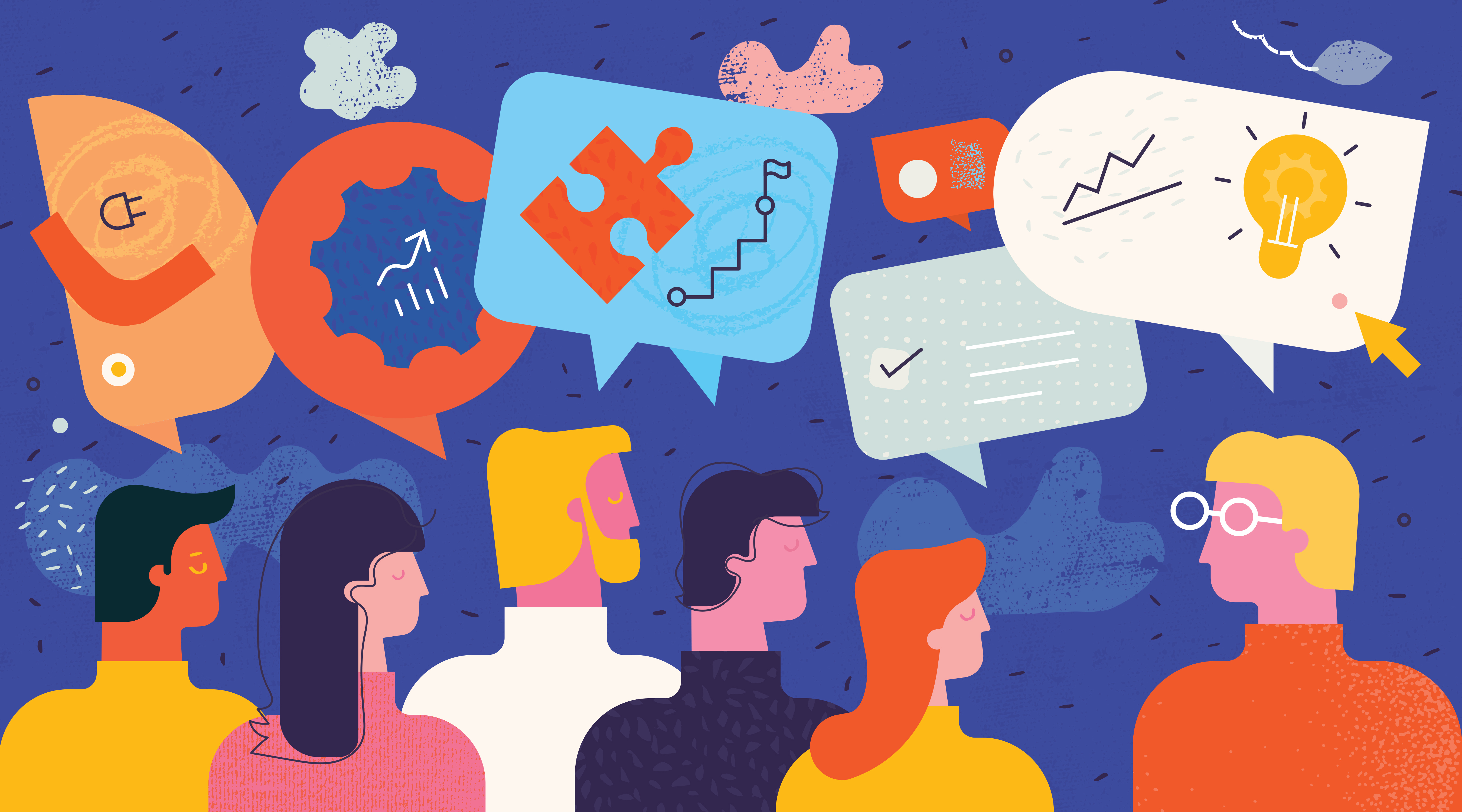 How would you describe Latro as a company, how did your story develop and take shape?
We are Turkey's first company with collective management. We were established in Istanbul in 2010 as a supplier of textile auxiliary chemicals and today our company has grown into an inspiring organization in all areas. Due to our focus on needs, Latro is not just a raw material supplier. That's why our platform is made up of teams with maximum autonomy, working based on our goals and values. We define ourselves as an ecosystem with all our stakeholders. Here we host explorers, creative thinkers, and entrepreneurs. Latro today works in broad areas such as textiles, cosmetics, electronics, aerospace, and agriculture.
Why do you describe yourself as a platform?
Latro is not only a company. Latro is a living organism with its own soul and values. When we started thinking about ourselves and our imaginations, we realized that we were working to create new possibilities for everyone, including our customers and partners. Latro's cornerstone is to explore new avenues based on the experimentation of chemistry. "Creating new possibilities with extraordinary solutions" is the phrase that best describes Latro. What about the possibilities? This definition actually refers to creating more effective and value-creating products or supporting a customer with expertise. In fact, it sometimes refers to paving the way for sectoral changes completely contrary to the realities of the market. Have we achieved our goal, no! This definition of our purpose and even our values ​​is just a start. Of course, we will constantly develop and renew with the Latro ecosystem on this journey.
What kind of solutions does this system you mention offer to which sectors? What kind of organizational structure does it have?
As an autonomous company, we do not have an organizational chart, but we have teams called "hubs" that are connected to the developing market dynamics. Hubs are working like starp-up. These teams are set up for the needs of specific markets and work with all their partners, such as customers and suppliers. Latro serves with six hubs specialized in textile, agriculture, cosmetics/home care/food, defense industry, printing and especially automotive sectors. We have a second team here called Habitat. This division works on topics such as finance, accounting, digital systems, warehousing and order management. We also have a team called Gardening that represents Latro on other platforms. These hubs enjoy wide autonomy and operate with transparency and expertise.
These two values ​​are indispensable elements of our ever-growing system. In accordance with our transparency rule, all financial information, including salaries, is accessible to all our employees. Each of our explorers receives training for expertise, which is another of our values, and we call this process the "Explorer's Journey". In this context, each of our employees receives training on financial literacy, coaching and feedback. We do not use any performance system to measure these processes.
How do you work without a performance system?
We worked with the Key Performance Indicators (KPI) system at Latro for a long time. We examined a lot of performance data and the system actually worked. But it didn't make any extraordinary difference. We reviewed each data and each explorer was evaluated by KPI. However, we realized that this was wrong. Then he realized that the ecosystem was nourished by extraordinary solutions. For this, we got rid of our restrictions. After getting rid of the targets, we determined our aim as producing solutions and this gave us extraordinary and faster growth. After all these performance systems, we realized that free thought cannot exist without experimentation. Here we started to track how many different experiments we did. When we paved the way for extraordinary trials, we began to see their effects. Thus Latro's working model and motto were created: "Try all the time, make a lot of fails, make mistakes, and then try again."
How are things going in this freedom environment?
The rhythm of the ecosystem is shaped by certain steps. The first is the "Discovery" cycle, which stimulates the sense of curiosity. Experiment processes are our fastest and simplest steps. Our work is reviewed at weekly meetings we call "Progress". Our teams hold "Improve" meetings when needed. In addition, we organize the "Share & Learn" event quarterly. This is an event where we recognize and celebrate our failures. Each of our explorers abandons their titles. We focus on values away from the competition so our ecosystem can inspire everyone.
How Was Your Own Career Journey Shaped at Latro?
At the beginning of my career, I dreamed that I could be a part of a cause. Because all my life, I've wanted to serve something bigger. I was lucky and my path crossed with Latro. In this way, I became the creator of a platform where I can continuously improve. I was never the manager or the boss at Latro. I learned new things from my mistakes and mistakes.
Latro has only one title: explorer. No one is the only power in our ecosystem, including the founder of LAtro, Haluk Can Hür. The best part of this is that we can open up space for everyone. That's why we are explorers. But every explorer can of course choose a name for himself. Haluk guided us and the Restart-Lab team helped us in this process.
I feel free in Latro. Here I am fused with my values. I can act as I am and I am not afraid of differences. So if you have the courage in this playground, you can see how limitless personal growth is. It's not just a career journey for me, it's a joy to grow. Helping them, adding value to humanity and being an inspiration are at the center of my life. For this reason, I joined the KAGİDER family. This community is an organization that supports women through entrepreneurship and has added a lot of value to me. We also work with non-governmental organizations at LAtro and I feel that it is part of something big.
If you want to describe Latro briefly, what would you say?
Latro is just like an ecosystem. We are constantly learning, improving and changing. Making mistakes and starting over are the things that are loved here. This is a network of people who love it. We travel to expand the possibilities brought by extraordinary solutions and strengthen our creative aspects.
let's create new possibilities
together