Our purpose is to create new possibilities with unique chemical solutions.
Latro is an "ecosystem", consisting of teams with a high level of autonomy, guided by our purpose and customer-first mentality.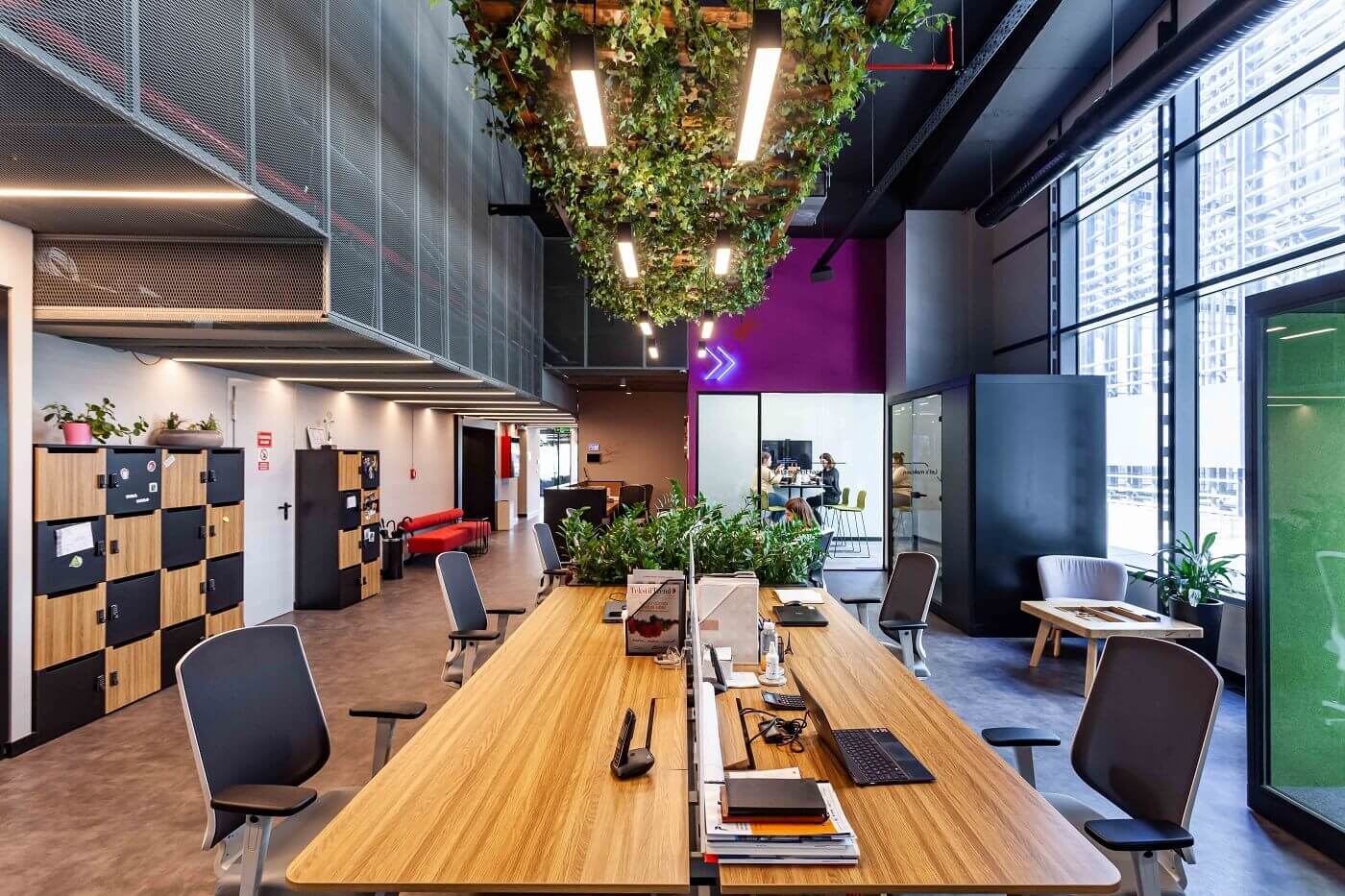 Ecosystem
In this ecosystem, where there's no boss, no manager nor hierarchy, each individual is defined as an "explorer" who is eager to unleash their potential. Each "explorer" in the ecosystem aligns with commitment and collective management principles.
Our purpose and values are the key driving force behind the continuous improvement of our products, processes, and solutions. Guided by our collaborative spirit and system-oriented principles, we nurture the experimental spirit at the heart of chemistry and never hesitate to explore new ways to offer unconventional solutions.

It is this exact perspective that enables us to aim at not only supplying raw materials but also solving current and future problems thanks to our long-standing experience. We also offer creative services such as technical support, product development, and consultancy for highly-efficient processes.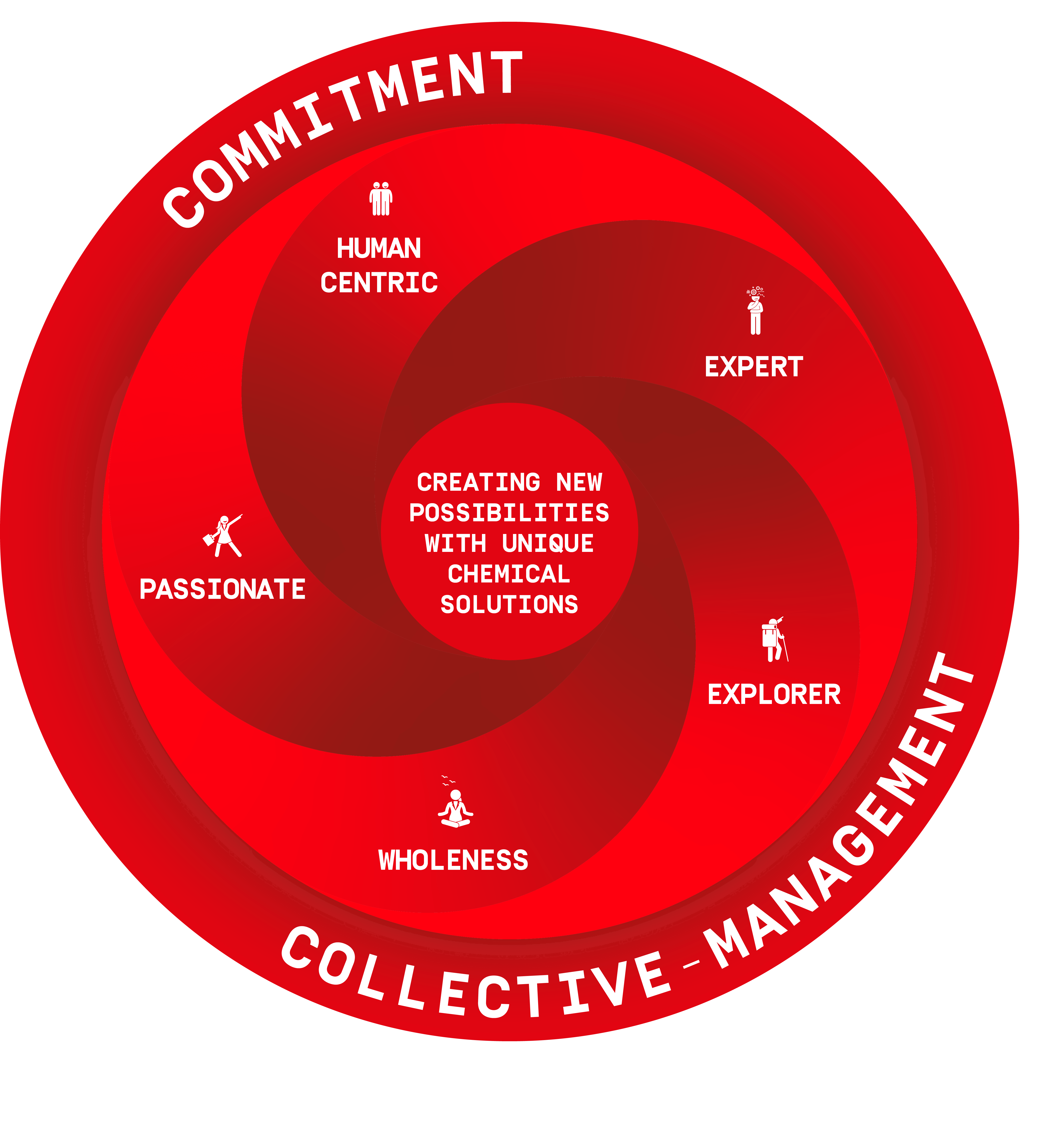 WHOLENESS
We see people as a whole, with all their ideas and emotions. We provide a liberating working space that supports individuals to be fully themselves.
HUMAN CENTRIC
We think that human should be in the center to create value. We focus on making a positive impact on the lives of all our stakeholders.
PASSIONATE
We know that humanity owes its development to curiosity and passion. We use our high energy and excitement to make a difference in this journey.
EXPLORER
We are aware that it is necessary to push the boundaries to produce extraordinary and creative solutions. We courageously move out of our comfort zone via getting inspired with the experimentation at the heart of chemistry.
EXPERT
We believe that the fundamental ingredient of creating new possibilities is knowledge. We constantly improve ourselves and our environment by learning.
COMMITMENT
We know the value of our commitment. When the word needs to change, we act proactively.
COLLECTIVE MANAGEMENT
We make decisions based on data and competence. We make our decisions transparent and take responsibility for our decisions.
Wonderlab, our Ministry of Industry and Technology-accredited R&D Center, is the confluence of our innate creativity with our technical know-how. We bring together people who want to make a difference as well as innovative ideas and inspiring elements to offer unique solutions.

Adopting different approaches in the face of challenges differentiates us. We are never afraid to try and fail. We work for long-term, positive change with people who care deeply about their environment and crave for constant development.
let's create new possibilities
together